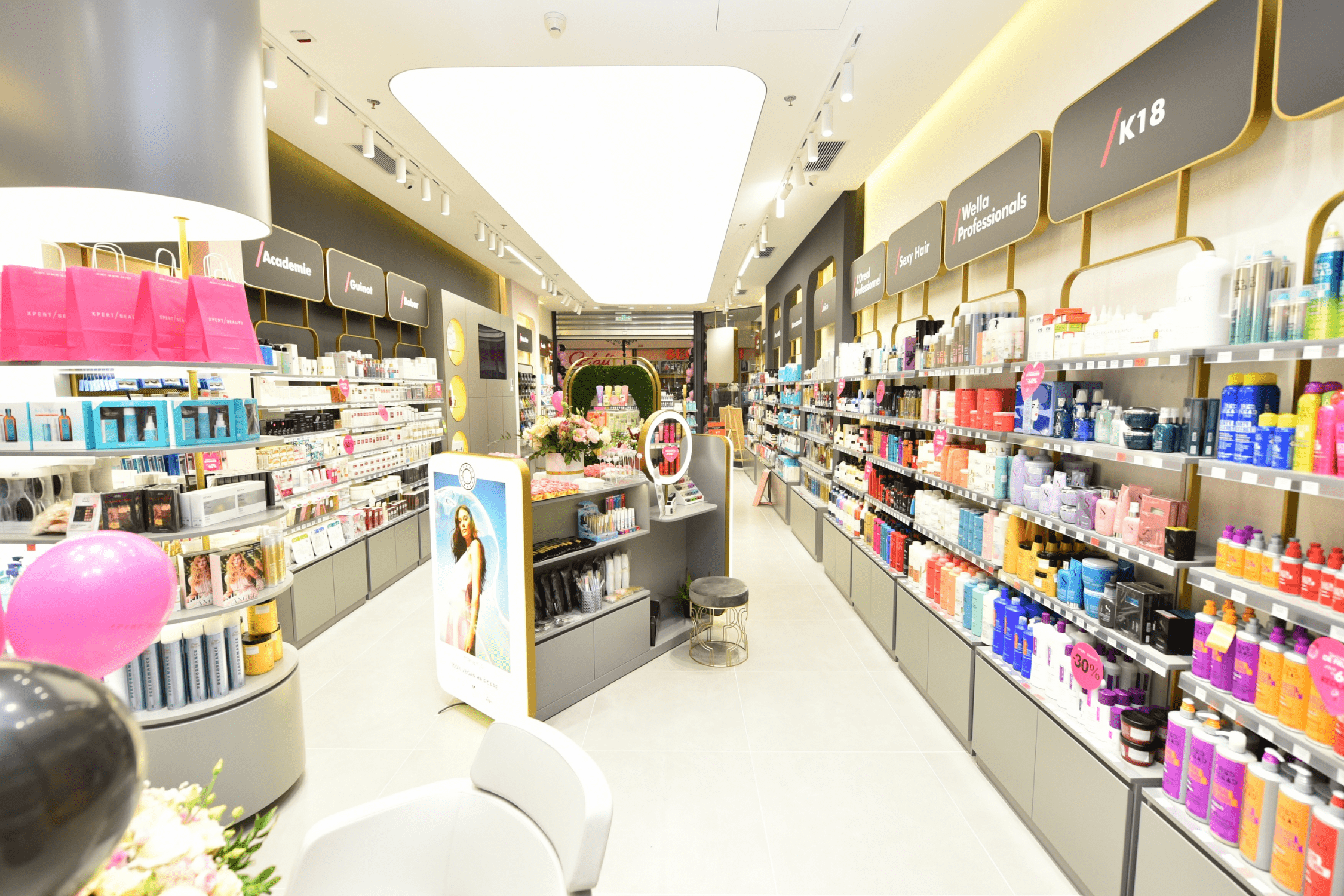 Come to Xpert Beauty and discover the range of professional cosmetics for hair, skin and body!
Xpert Beauty, professional cosmetics from established brands
A care routine adapted to the needs of every person is essential for the long term maintenance of health and beauty. That is why it is important to always choose cosmetics from trusted brands, made from carefully selected ingredients and with proven characteristics. More precisely, choose professional cosmetics from the Xpert Beauty shop.
The most complex chain of professional cosmetics concept stores in Romania, Xpert Beauty brings together hair, skin, nails and body care products, as well as make up and products for men, from established brands on the international beauty market.
More than that, the Xpert Beauty offer also includes professional cosmetic devices such as: hair dryers, manicure lamps, hair straighteners, curlers, trimmers, wax heaters and sterilizers for items used in the beauty industry, such as the ones used in the mani-pedi services.
As such, the Xpert Beauty catalogue includes names such as Babor, Collistar, Foreo, Guinot, Joico, OPI, Moroccanoil and many, many others.
Come to the Xpert Beauty Supernova Pitesti shop and discover the full beauty collection and choose your favorite cosmetics!
Xpert Beauty gives equal attention to the needs of gentlemen
Xpert Beauty includes a collection of professional cosmetics adapted to the needs of gentlemen. This includes hair care products: from shampoos and balms to styling products from brands such as Kérastase and Keune and after shave from brands such as Guinot or Babor.
Thus, the cosmetics collection for gentlemen is characterized by high quality and diversity. Because each man deserves to enjoy the best care products, that will help him take care of his health and the beauty of his skin.
Come to Xpert Beauty Supernova Pitesti and choose your favorite cosmetics from the most prestigious brands!
Xpert Beauty helps you take your care routine at home to a whole new level!
With the help of Xpert Beauty products it's very easy to take your home care routine to a whole new level and get or maintain the same professional results from the beauty salon.
Did you recently dye your hair at the salon? Prolong the result you obtained with the help of hair care products adapted to your needs from the Xpert Beauty shop.
Don't know what to choose so that you can enjoy the desired effect long term? Don't worry: the Xpert Beauty staff is ready to help you with information and personalized recommendations, each and every time you need them.