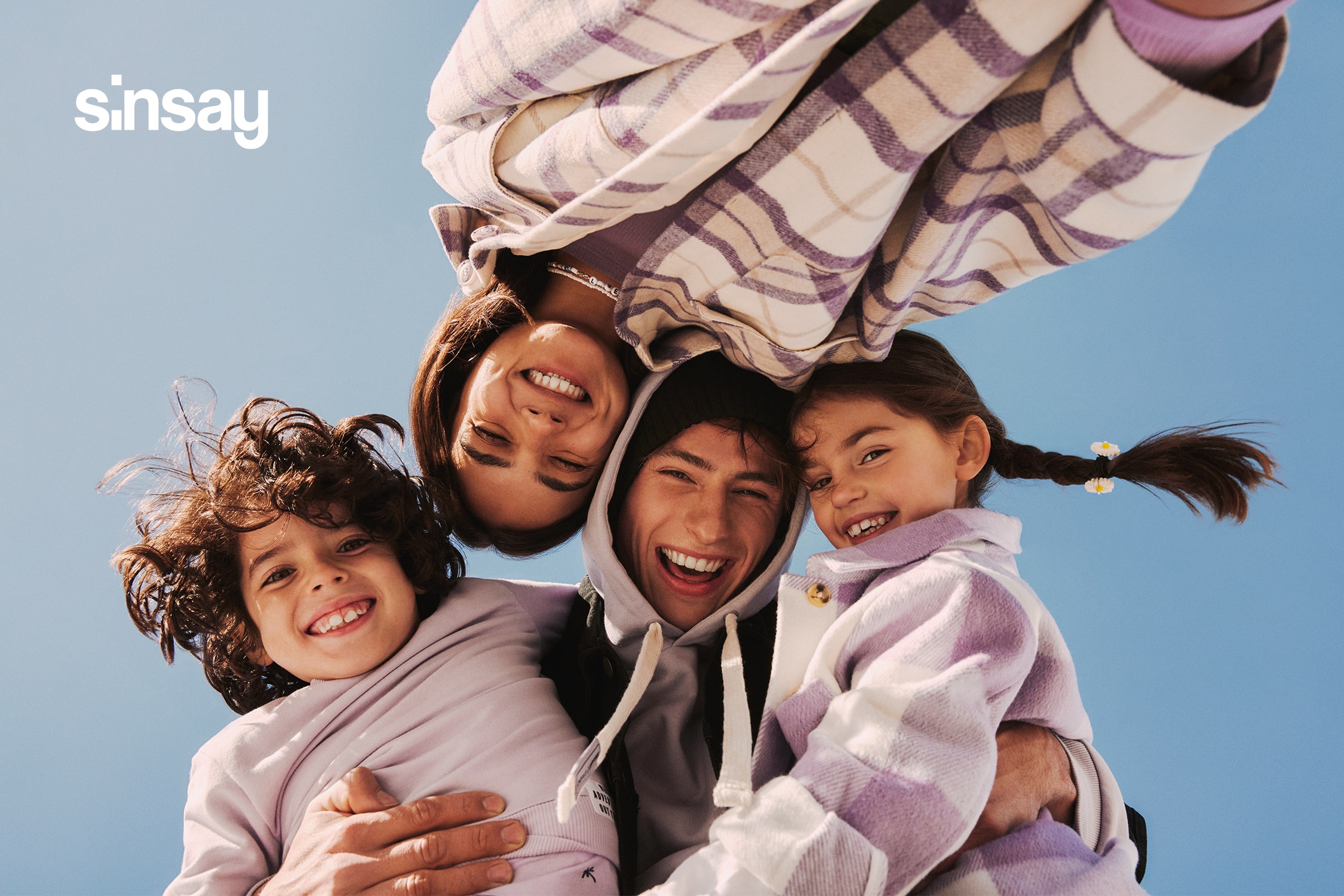 At Sinsay you'll find trendy clothing items, at accessible prices. Come to Supernova Pitesti and discover the newest collections of the brand!
How do you start building a cool wardrobe, at accessible prices? Visit Sinsay!
Are you used to following the latest fashion trends? Do you like to get inspired by the outfits of international celebrities? Do you dream about a cool wardrobe that will highlight your personality? For you everyday is a new great opportunity of testing new clothing combinations?
Then it's time to pay a visit to the Sinsay Supernova Pitesti shop, the place where you'll always find trendy clothing items, with good quality and accessible prices.
Sinsay was initially designed as a brand dedicated to teenage girls interested in the latest trends, trends that they didn't hesitate to adapt to their own dress style. However, in time, Sinsay has extended its product catalogue, and today it addresses the whole family. Here you can find articles for men, but also clothes for children or babies.
If you find yourself in the above description and you are used to upgrading your wardrobe by guiding yourself after the trends of each season, it's worth coming to Sinsay and discovering the latest collections. Besides, the brand differentiates itself by great prices for clothing items, an advantage that allows customers to keep in touch, season after season, with the latest fashion trends.
At Sinsay you'll also find clothing items for men, babies and children
Although Sinsay continues to stick by its initial mission, that of giving teenage girls and young women the opportunity of building a trendy wardrobe at a low price, the brand has extended its audience. As such, its present collections include clothing items and accessories both for teenagers and young adults, but also for little ones, including babies younger than two years old.
So, at Sinsay you can find confortable and appropriate clothing items for your little one. These stand out due to the attractive and playful design, but also due to quality materials, friendly with the skin of the little ones, and of course, at great prices.
With over 523 stores in 18 countries, Sinsay continues to embrace the passion for shopping. Teamwork, transparency, and sustainable development are the principles that Sinsay embraces and and fulfills with responsibility. As part of the LLP group, alongside House, Mohito, Reserved, and Cropp, Sinsay strives for continuous improvement in its production line. That's why it offers clothing from the Eco Aware line, made exclusively from natural materials. With care for the environment, Sinsay aims to make a significant contribution to supporting the concept of sustainable fashion.