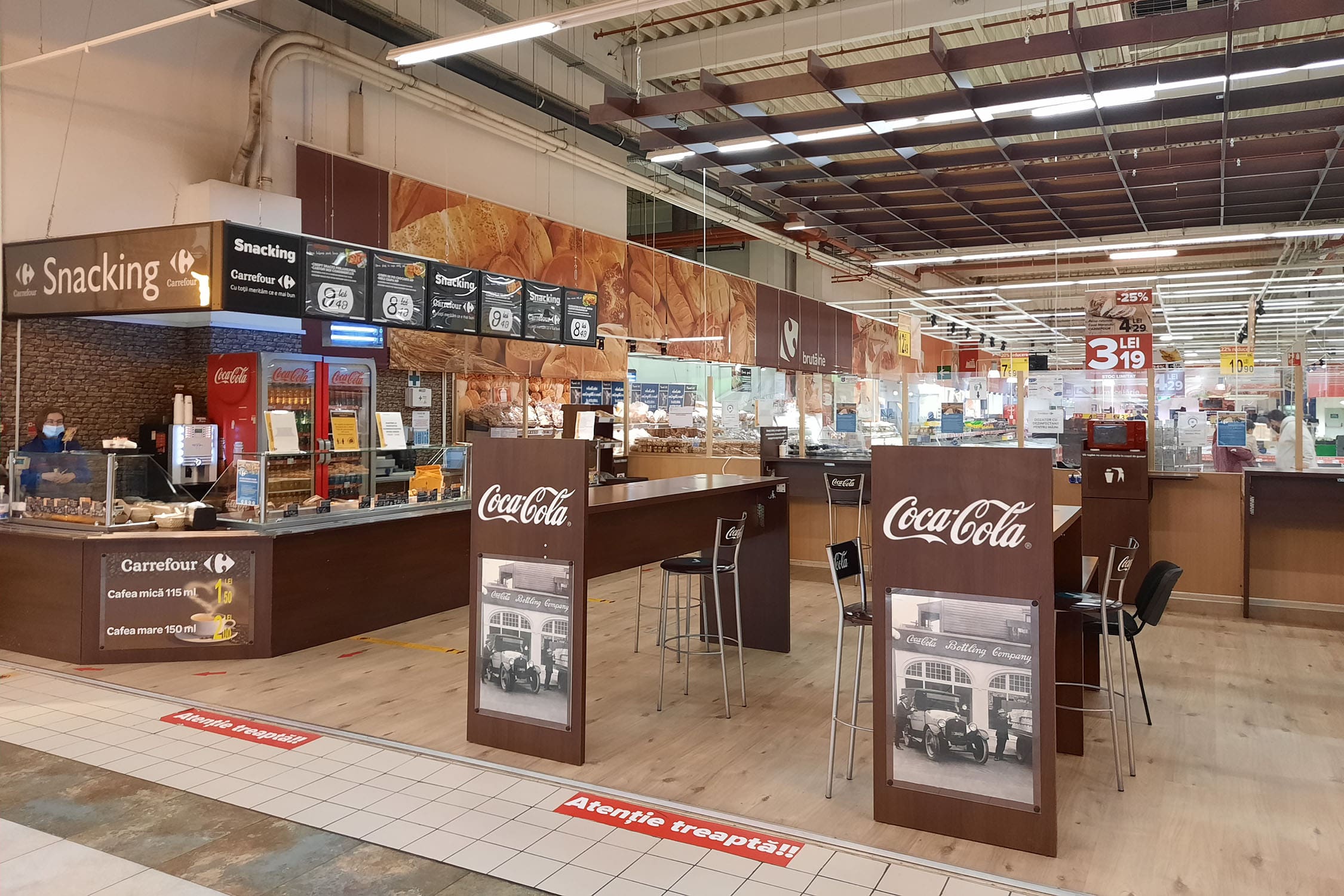 Are you craving something tasty? In the Snacking Carrefour area you'll find many delicious dishes that you can savor on the spot or take home
When you want something good, stop at Snacking Carrefour
During shopping sessions sometimes it happens that you get hungry. Maybe you pass by the showcases in the Snacking Carrefour area and your attention is immediately drawn to the various dishes. Or maybe you're out shopping with your family and some of you start getting hungry or just crave something tasty.
For such situations, but for many others too, we give you the Snacking Carrefour area: a place where you can find a variety of fast-food dishes, such as mini pizza, sandwiches and pastry products.
In other words, here you can always find dishes for all culinary preferences. Stop here with your family and order what you like. Don't worry: you can continue the shopping session afterwards in the hypermarket or at the other shops of the Supernova Pitesti mall, as the commercial center is open until nighttime.
In the Snacking Carrefour area you'll always find quality and diversity
The Carrefour brand never cuts corners when it comes to quality, and this golden principle is also valid for the Snacking Carrefour area. Thus, here you'll always find many types of foods and beverages, made of carefully selected ingredients at an excellent quality to price ratio.
Snacking Carrefour, your snack break from shopping
Snacking Carrefour gives you the opportunity to take a relaxing break and a snack break from shopping. Easy to access in the Carrefour hypermarket, the Snacking Carrefour area is a perfect choice every time you're hungry or you crave something good.
And you don't even have to wait for a long time to enjoy the dish you chose, whether that is a desert, a serving of fries and meat, a pizza or another type of food you like or crave.
So, at Snacking Carrefour the shopping sessions in the commercial center become more pleasant and relaxing. And, as you'll discover after your first stop here, a lot more... delicious! We're waiting for you at the Snacking Carrefour area to pamper your taste buds and to enjoy a couple of relaxing moments with your family!