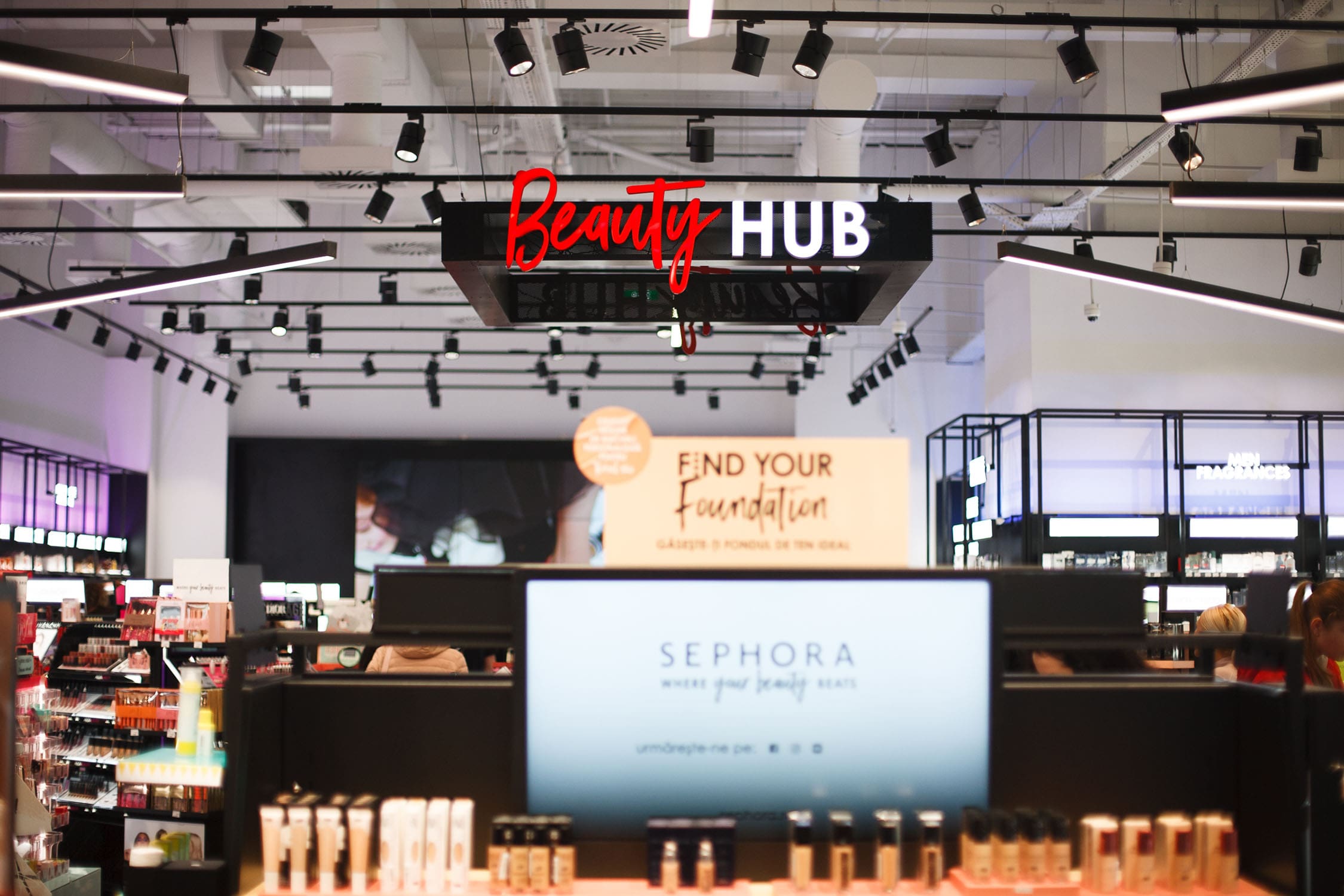 Visit "the supreme destination of beauty" and discover a varied range of premium beauty products!
Sephora, a unique space dedicated to beauty
Started in France in the '70s, the Sephora shop network is today one of the most popular and appreciated perfume shop chains internationally.
More than this, it has become, since 1997, a part of the Louis Vuitton Group, the biggest luxury group worldwide. As such, Sephora is a brand with tradition, a brand that has been writing its story for more than 50 years.
Nowadays, the Sephora perfume shops are present in different corners of the world. Romania is one of 29 countries in which the company has expanded during its 5 decades of activity.
Sephora is more than a brand of perfume and cosmetic products. Sephora is that unique space dedicated to beauty. The place where you'll always find the newest and most appreciated perfumes, as well as the highest quality cosmetic products, make up or hair care products, from tens of prestigious brands worldwide.
Here are just some of the brands you'll find in the Sephora catalogue: Armani, Benefit Cosmetics, Bvlgari, Clarins, Dolce&Gabbana, Dior, Diesel, Drunk Elephant, Dkny, Elie Saab, Givenchy, Issey Miyake, KVD Beauty, Lacoste, La Mer, Michael Kors and many, many others. Come to the Sephora Supernova Pitesti shop and discover your favorite brands!
On top of that, also here you'll find many products from Sephora's own brand, with an excellent quality to price ratio: from make-up products (for skin, lips, eyes) to hair care products and brushes and accessories.
Come and discover the natural, vegan or cruelty-free product collections at Sephora!
Are you only using make-up, care products or perfumes that are natural, vegan or cruelty-free? We have great news for you then: Sephora takes into account the diverse needs and preferences of its customers and offers them access to a wide range of (more) sustainable products.
The "Good for" collection is addressed to people who want products made of 90% natural ingredients, products which do not contain any ingredients of animal origins, products with eco-friendly packaging, products that are both friendly to skin and environment.
In this collection you can find, from vegan make-up products, from brands such as Rare Beauty, Fenty Beauty, Too Faced and KVD Beauty to natural skincare products from worldwide renown brands such as Guerlain or Erborian.
We're waiting for you at the Sephora Supernova Pitesti shop to discover products from your favorite brands or even new ones with which, be careful, you might fall in love with since your first time using them!