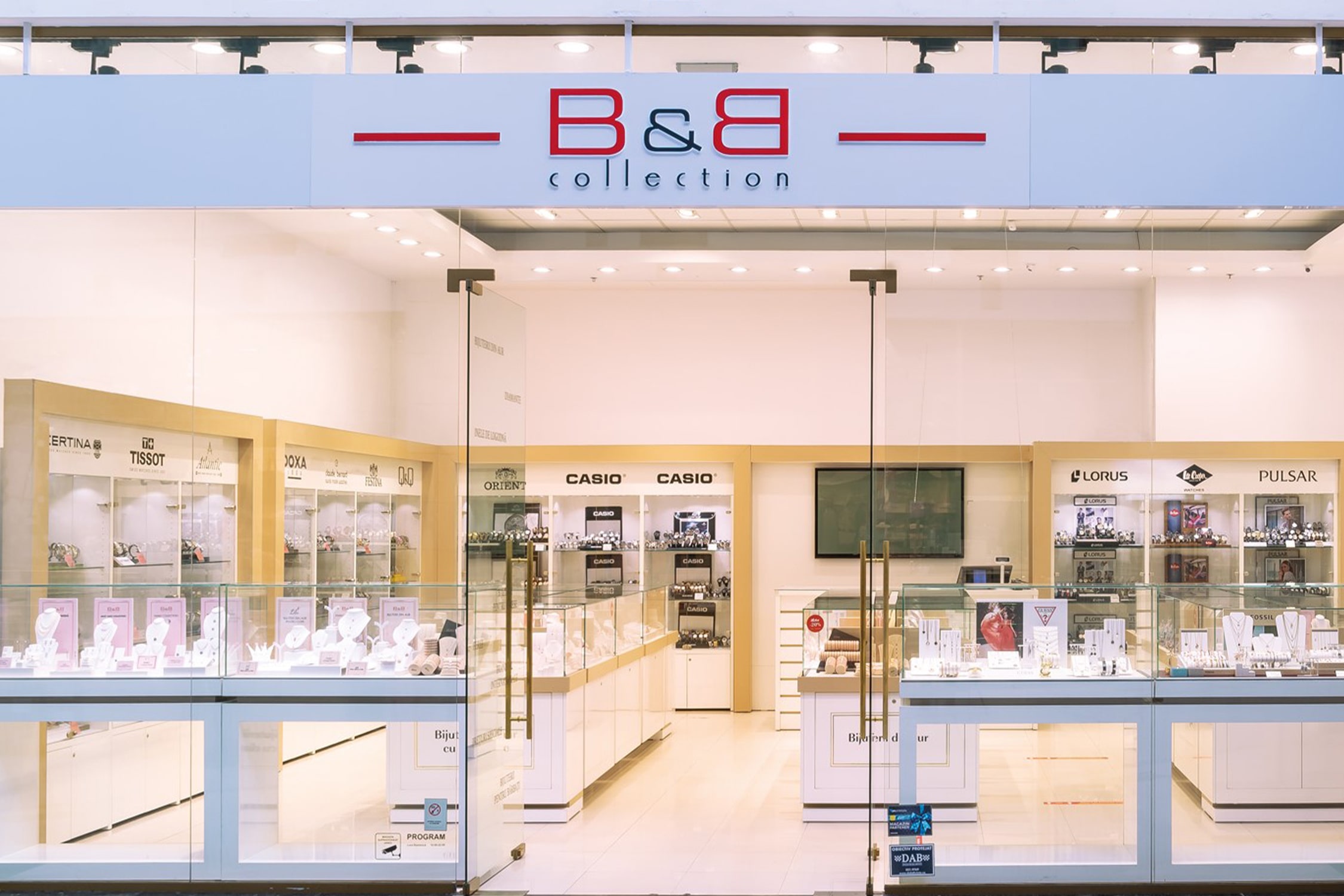 Watches and jewelry from established brands, with an excellent quality to price ratio
B&B Collection, the brand that brings together watches, jewelry and other premium accessories from established brands on the international market
B&B Collection is an official importer and authorized distributor on the Romanian market for more than 100 brands of watches and jewelry from international established brands such as: Boss, Burberry, Casio, Cerruti, Dior, Diesel, D&G, Emporio Armani, Guess, Guy Laroche, Hermes, Hugo, DKNY, Fossil, Gucci, Kenzo, Versace, Tommy Hilfiger.
As such, if you're looking for women's or men's jewelry or maybe a watch that will perfectly complement your outfits, rest assured that you'll find at least one model to your liking, adapted to your dress style and lifestyle, from one of your favorite brands at B&B Collection.
At B&B Collection you'll also find writing instruments with a premium design
On top of that, here you may also find writing instruments with an elegant design, perfect as gifts, from brands such as Dior, Hugo Boss, Montblanc, Pierre Cardin, Swarowski.
Give yourself such a novel gift, which you can happily use in business meetings, when writing in your journal or when taking notes from your favorite books.
B&B Collection, the place where you only have excellent experiences
If you need guidance or recommendations regarding the perfect item for you or for the person you're purchasing the gift for, it's important to know that the B&B Collection staff is ready to offer all the necessary information. By the way, one of the most important values of the B&B Collection brand is the customer-oriented attitude.
So, each and every time you enter the B&B Collection, Supernova Pitesti shop, you'll be treated with respect and professionalism.
Because B&B Collection's goal is to simply offer excellence, in regards to the quality and diversity of items brought to the attention of customers, but also in regards to training its staff, as well as in the general experience the customers enjoy in each interaction with the brand.
Come to B&B Collection and convince yourself of this fact!