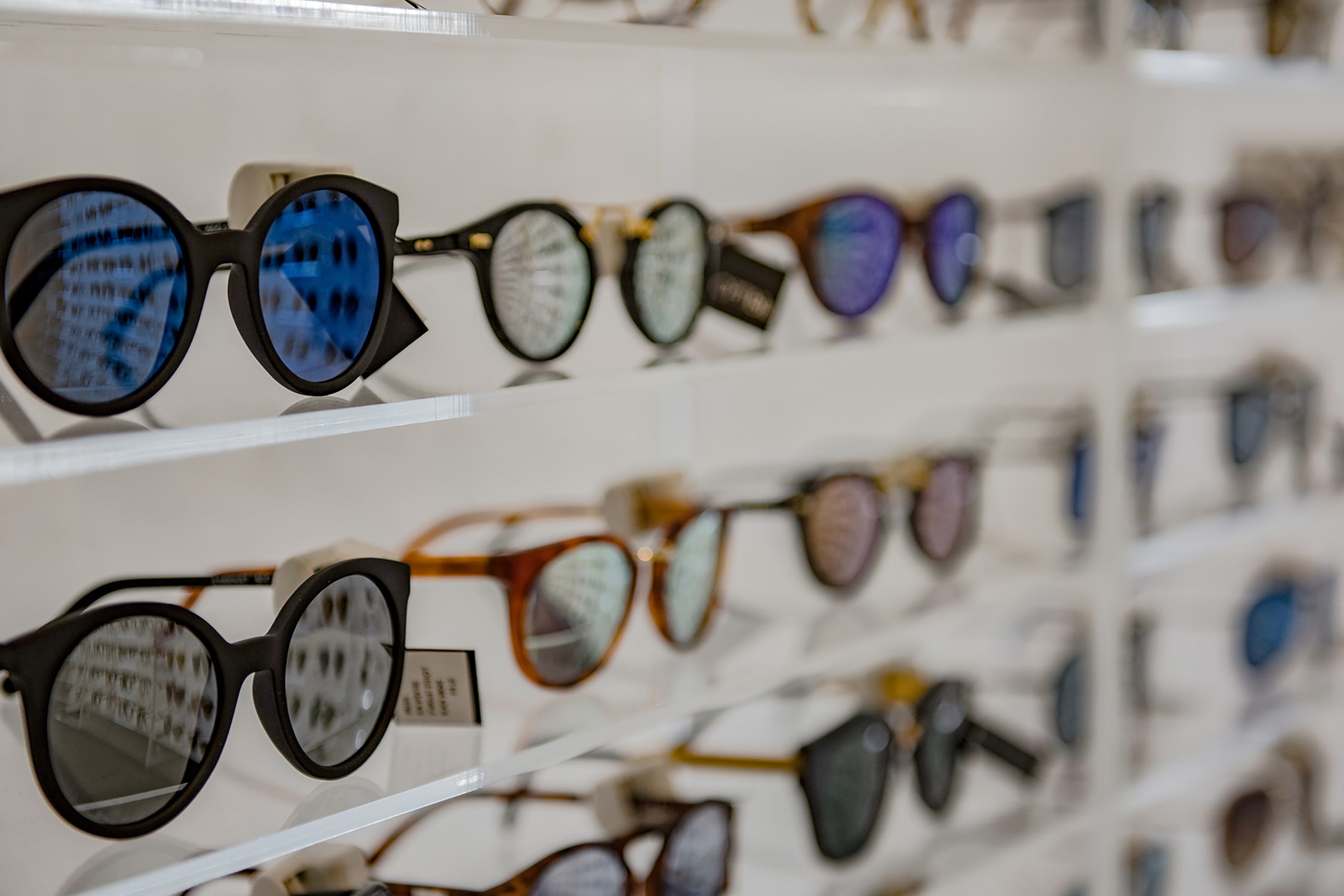 Come to Optiblu and find you favorite pair of sunglasses, eyeglasses or lenses!
Optiblu, the optics brand that perfectly combines the medical and the aesthetic perspective
Presently one of the most important retailers on the medical optics market in Romania, with over 77 stores in 29 cities, the Optiblu brand was born from a simple idea: that of combining the medical and aesthetic perspective. Thus, since its launch on the market in 2004, Optiblu aimed at supporting customers with a range of products that would satisfy their preferences and diverse needs and which would especially make their lives better: by improving their sight.
The Optiblu offer includes sunglasses, eyeglasses and contact lenses, for women, men and children. The Optiblu catalogue includes established brands on the international market such as Polaroid, Ray Ban, Carrera, Hugo Boss, Dior, Max & Co, Pepe Jeans, Pierre Cardin, Converse, Tommy Hilfiger, Emporio Armani, Dolce&Gabbana, Balenciaga, Alexander McQueen, Bottega Venetta, Diesel, Fossil, Furla, Gant, Vogue and many, many others. As you can see, the range is so diverse that it's impossible not to find your favorite brand or brands.
No matter the brand, Optiblu makes sure that it offers its customers exclusively the highest quality products at appealing prices. Come to the Optiblu Supernova Pitesti
shop and discover the collections!
Professional optical consultation and quality services
OPTIblu is one of the leading retailers of medical optics in Romania that offers adults and children detailed consultation, with modern equipment and provides customers with the best results for their needs.
OPTIblu is in the top of the best medical retailers in Romania thanks to the QUDAL 5 star medals for quality (2016-2017 and 2018-2019), Best BUY Awards for the optical store with the best value for money (2017-2018 and 2020 – 2021) and not only!
Therefore, the brand excels in the field of medical optics, offering at the same time products with a special design, aesthetic, resistance, and durability over time for customers, be they pair of sunglasses, eyeglasses, contact lenses or related accessories.
OPTIblu catalogue includes extensive collections of eyeglasses and lens frame designs from well-known brands such as Polaroid, Carrera, Emporio Armani, Balenciaga, Diesel, Fossil, Vogue, Venetta, Dior, Pierre Cardin, Alexander McQueen, Bvlgari, Cartier, Max Mara, Ray-Ban and many other companies that will delight you with new models every season.