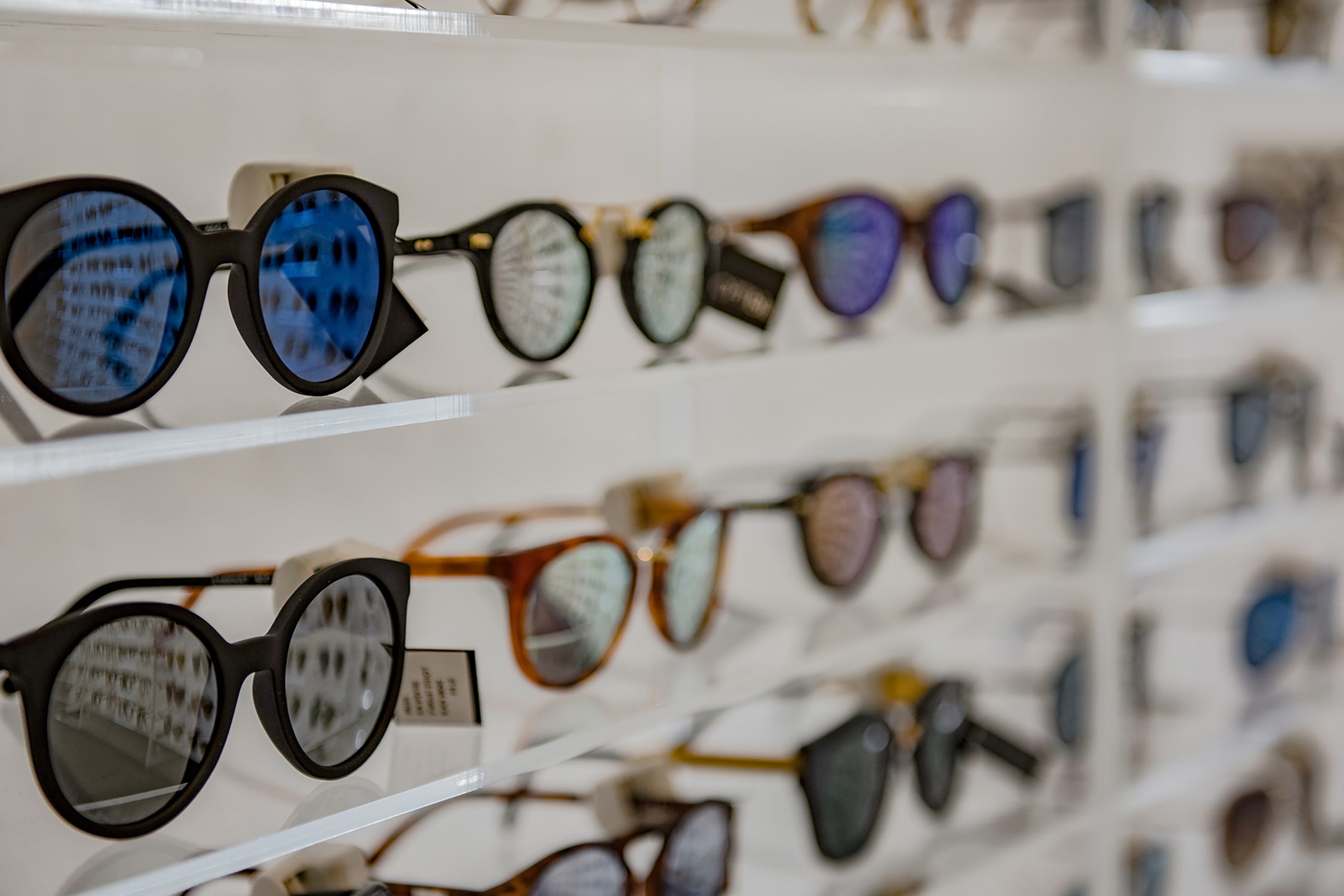 Come to Optiblu and find you favorite pair of sunglasses, eyeglasses or lenses!
Optiblu, the optics brand that perfectly combines the medical and the aesthetic perspective
Presently one of the most important retailers on the medical optics market in Romania, with over 77 stores in 29 cities, the Optiblu brand was born from a simple idea: that of combining the medical and aesthetic perspective. Thus, since its launch on the market in 2004, Optiblu aimed at supporting customers with a range of products that would satisfy their preferences and diverse needs and which would especially make their lives better: by improving their sight.
The Optiblu offer includes sunglasses, eyeglasses and contact lenses, for women, men and children. The Optiblu catalogue includes established brands on the international market such as Polaroid, Ray Ban, Carrera, Hugo Boss, Dior, Max & Co, Pepe Jeans, Pierre Cardin, Converse, Tommy Hilfiger, Emporio Armani, Dolce&Gabbana, Balenciaga, Alexander McQueen, Bottega Venetta, Diesel, Fossil, Furla, Gant, Vogue and many, many others. As you can see, the range is so diverse that it's impossible not to find your favorite brand or brands.
No matter the brand, Optiblu makes sure that it offers its customers exclusively the highest quality products at appealing prices. Come to the Optiblu Supernova Pitesti
shop and discover the collections!
Top services, only at the Optiblu medical optics
Apart from the diversity and high quality of its products - whether we're talking about sunglasses, eyeglasses, contact lenses or accessories for their proper maintenance – Optiblu stands out by the particular quality of services provided. Personalized counseling, active and attentive communication with every customer, the full concern given to their needs, these are just some of the specific elements of the Optiblu brand that will convince you as well to come back every time.
In what pertains to the medical component, Optiblu also offers services for determining diopters – both for children and adults. More than this, the Optiblu specialists are there for every customer during the accommodation process with the contact lenses and they offer personalized recommendations.
Last but not least, the Supernova Pitesti medical optics office is fitted with state of the art devices: here you will find, among others, an auto refractometer (used for determining diopters), lensmeter and biomicroscope (required for prescribing contact lenses adapted to your needs).
Come to Optiblu Supernova Pitesti and discover the perfect product that will help you take maximum care of your eyesight or the sunglasses pair that will become your favorite accessory!