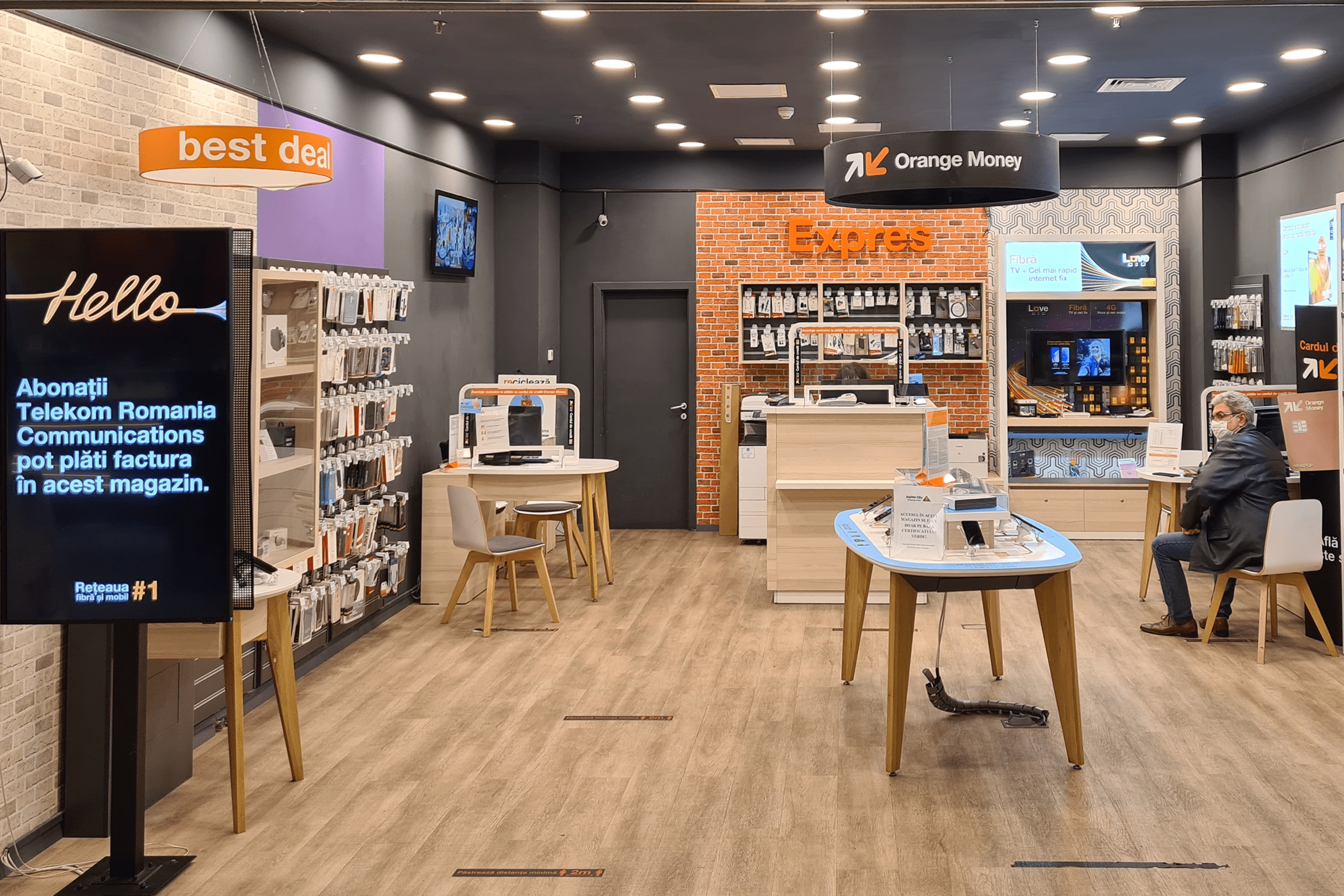 Come to the Orange Supernova Pitesti shop and discover state-of-the-art phones and the coolest accessories for them!
Do you want a performant phone? Come to Orange Supernova Pitesti and find your favorite model!
Whether you feel the need to replace your current smartphone with a state of the art one, or maybe you just need a new one at an appropriate price, we're convinced that you'll find the perfect model for you at the Orange Supernova Pitesti shop.
The Orange catalogue includes from the latest models from renowned brands such as Apple, Samsung and Xiaomi to smartphones with a good quality to price ratio.
You don't know exactly what you want? Don't worry: the staff at the Orange shop is attentive with every customer's needs and offers personalized recommendations. On top of that, they will also present the best options for subscriptions for mobile phones, so that you can choose the perfect one for your needs, which includes the services you use the most.
More than that, at the Orange Supernova Pitesti shop you'll find a lot of useful accessories for phones, such as covers, cases, protectors, but also Bluetooth headphones, chargers and many others.
Also, the Orange offer includes other devices that often make our lives easier: tablets and laptops from brands such as Huawei or Dell. Come to Supernova Pitesti and discover the models available at the store
Are you looking for the best TV or internet services? You can find them at the Orange Supernova Pitesti shop!
Apart from the products mentioned earlier and mobile phone services, the Orange shop offers its customers quality television and fixed internet services for home.
For instance, the internet fiber subscription is the fastest and can reach a download speed up to 940 MBps. Choose a fixed internet service from Orange and enjoy uninterrupted and comfortable gaming sessions, film marathons and in general an increased stability of the internet connection. Come to Supernova Pitesti and discover the best option for you!
Even more, you can choose one of the Orange Love packages which combine two or more popular and appreciated services by the company's customers. We're waiting for you at the Orange Supernova Pitesti shop to discover the best package for you, at an accessible price! If you're already an Orange customer, you may benefit from personalized offers!