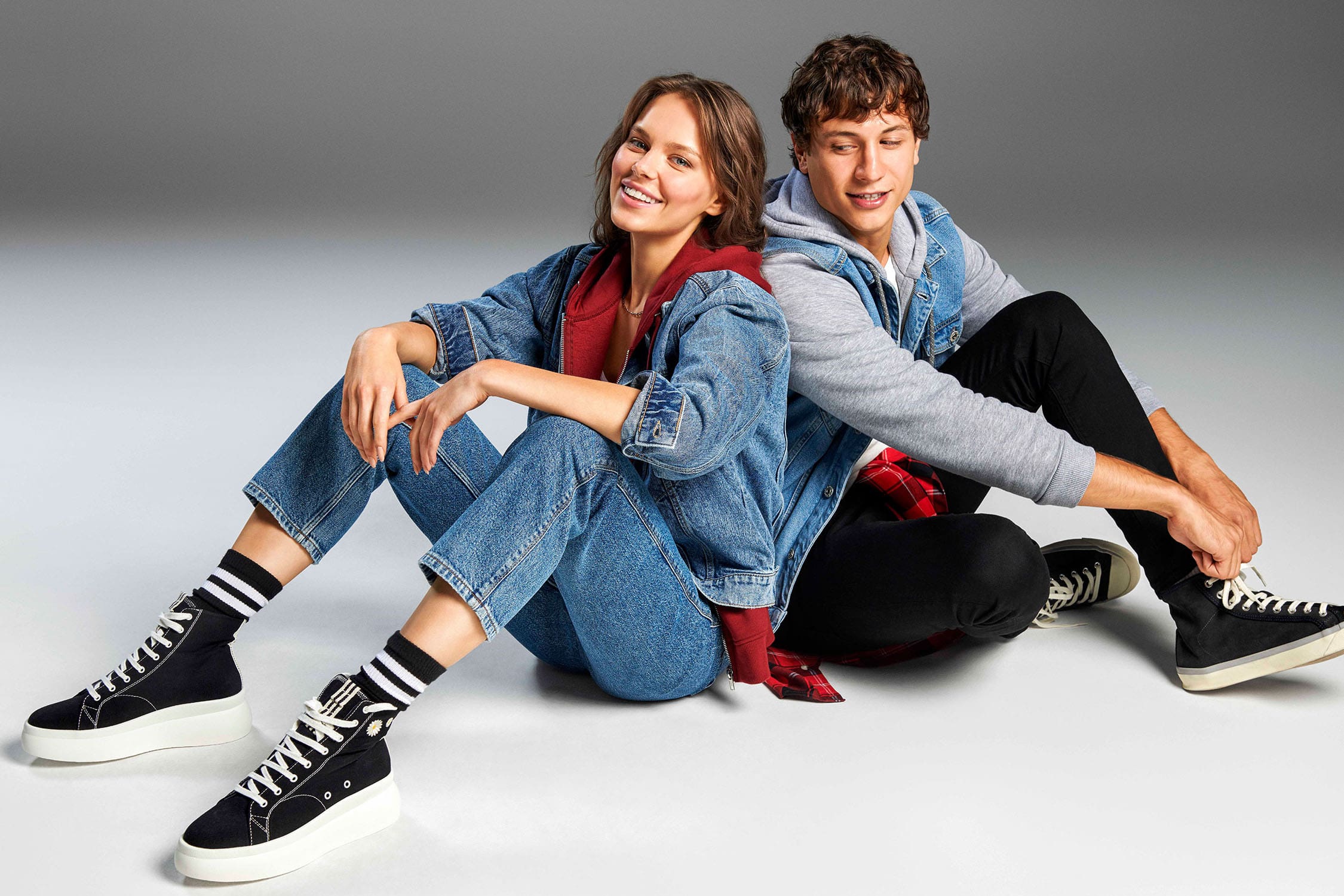 Come to Colin's and discover the coolest denim clothes that will perfectly fill out your casual wardrobe!
Come to Colin's, Supernova Pitești, and build your dream wardrobe!
Launched in the '80s as a small business family, Colin's is today one of the prestigious brands which make denim clothes - for both women and men. Furthermore, Colin's added many other clothes and accesories to its products catalog, therefore it is currently considered a "complete fashion brand" for casual style followers.
Last, but not least, all Colin's clothes, both those made of denim and those made of cotton or other comfy materials, meet the highest standards of quality and durability. Whenever you buy such a clothing item, which you wash over time following the instructions, you have the guarantee that you will enjoy it in the long run!
Therefore, whether you want a new pair of jeans or you are looking for a cool shirt, a blouse, jacket, a pair of sport trousers or other clothing item, come to Colin's, Supernova Pitești, and enjoy a wonderful shopping session! Here you will find a vast array of clothing items and accessories which will fill out your wardrobe, all made of qualitative materials, all at very good prices! Whenever it comes to Colin's products, the balance between price and quality is excellent!
Whether you dream of a versatile and cool casual wardrobe or you rather prefer simple, classic and comfy clothes, now is a very good time to come to Supernova Pitești and start building the wardrobe you've always been dreaming of! Whether you prefer a minimalist-casual style or rather a bold one, at Colin's you will find denim (and not only!) clothes and accesories that any follower of casual style will fall in love with at first sight!
At Colin's, you will also find eco-friendly clothes
Colin's is constantly investing in clothes' manufacturing process, which are not only qualitative and durable over time, but also eco-friendly. The "Ecologic Jeans" collection includes clothes for which the manufacturing process had a reduced water and energy consumption. These eco-friendly products are marked with an "Ecologic" green label.
Building a cool and comfortable wardrobe and, at the same time, taking care of nature is now much easier!