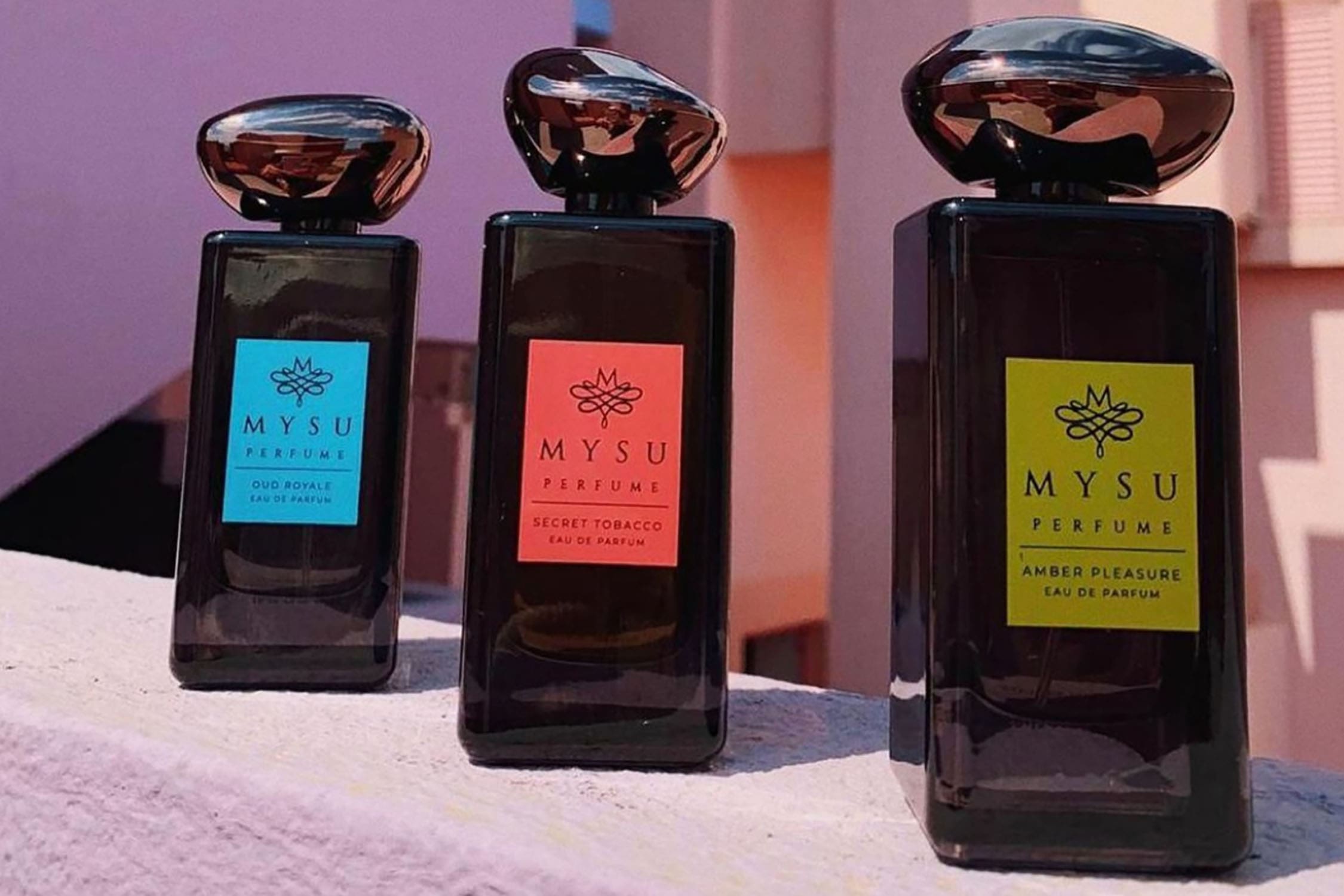 Mysu, the men and women perfume brand that was born from a dream
Mysu, more than a perfume brand: a brand that was born from a dream
Mysu is the brand that was born from a childhood dream: the world of beautiful people. Mysu tells the story of the adult that dared to believe in his childhood dream and started the business he always dreamt of: a perfume brand – both for women and men – that would bring joy to wearers each time they use them.
Feel the emotion of the Mysu story each time you choose to wear a perfume from this brand. Because the shop's range is wide and diverse, specifically designed to satisfy the different preferences of lovers of beauty and quality, you'll surely find your favorite scent in the Mysu Supernova Pitesti shop!
High quality perfumes at friendly prices
When it comes to combinations of surprising scents and attention given to even the tiniest details, the Mysu perfumes excel in both areas. And still, they have friendly and accessible prices.
Come to the Mysu Supernova Pitesti shop and discover your future favorite perfume! Among the most beloved combinations of perfume notes for women are those found in Blood Moon (African orange flowers, Calabria bergamot, tuberoses, vanilla and musk) or White (bergamot, strawberry, coconut, jasmine, orchid, rose, vanilla, sandalwood, musk and amber) or Red Dark (blackcurrants, lily, amber and vanilla)
In what pertains to perfumes loved by gentlemen, we mention White (a fantastic combination between green notes, vanilla and musk), Marine Blue (grapefruit, tangerine, pink pepper, geranium, cumin seeds, amber and sandalwood), Turquoise (seawater, lavender, rosemary, jasmine, geranium, musk, amber and cedar). In fact, the options are more varied, so it's worth visiting the Mysu Supernova Pitesti shop in order to discover your favorites.
At Mysu Supernova Pitesti you'll also find deodorants, body lotions and shower gels
But also car air fresheners that will transform your car rides into memorable experiences, as well as the luxury perfumes collection, which includes products both for men and women. Give yourself a premium perfume from this category or give it to a special person in your life as a gift!
Don't know what to pick? No worries: the shop's staff is ready to offer personalized recommendations and help you, so you can make the best choice for yourself or for the person you're going to give the Mysu emotion to.