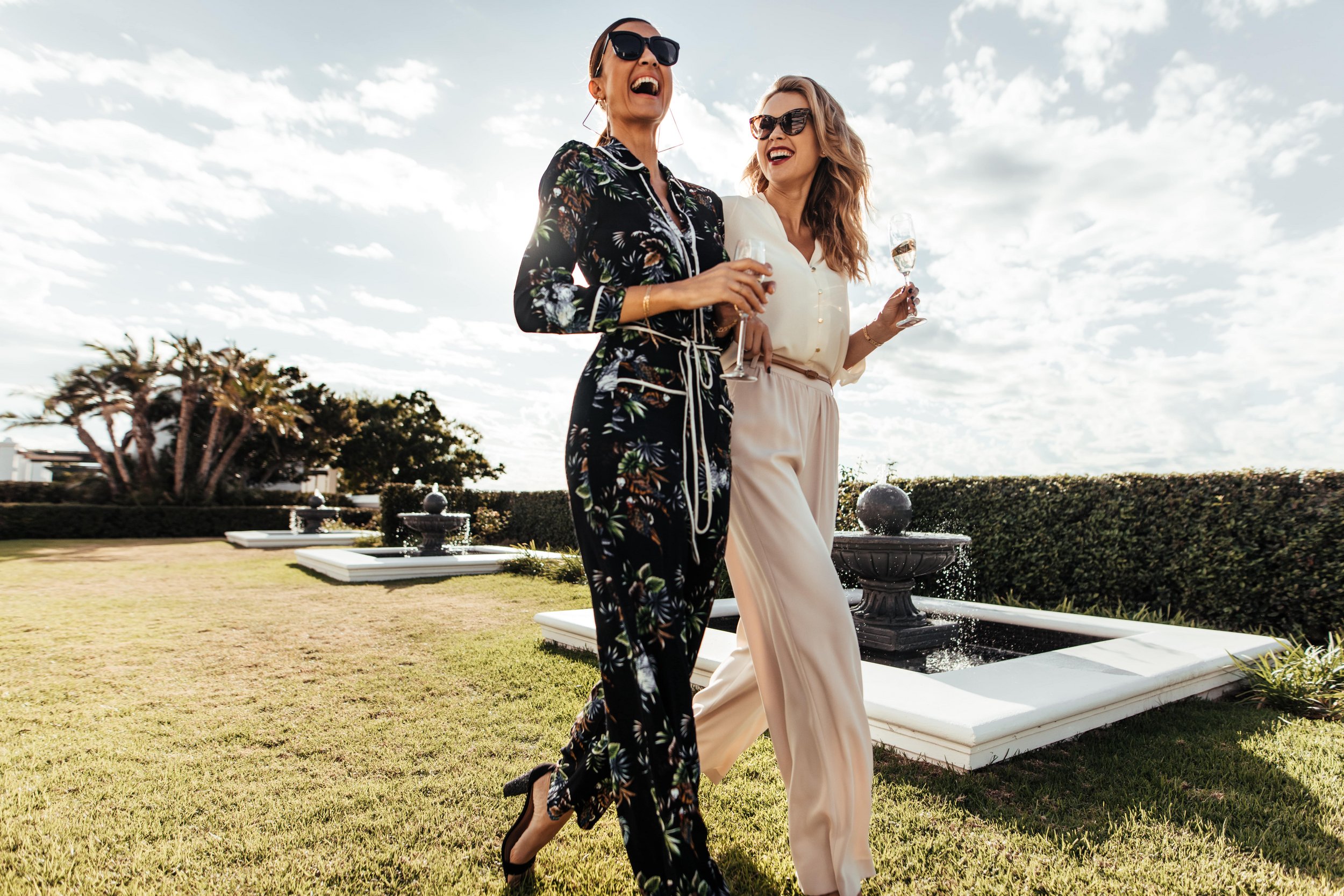 Come to H&M and discover the newest clothing and footwear collections, perfect for all occasions and all clothing styles!
H&M, the brand that gives you access to quality and eco-friendly clothing items at good prices
Started in Sweden in 1947, the H&M brand is perfectly synonymous today with qualitative clothing pieces, made with great care for the environment and at affordable prices. Apart from the proper H&M brand, other members of the Swedish group include internationally popular brands such as: COS, &Other Stories, Monki, Weekday, Arket, H&M Home.
At present there are 54 H&M shops, located in the most important commercial centers in the country, and two COS shops located in Bucharest.
The H&M Supernova Pitesti shop is one of the only 54 shops open on the Romanian market, and here you will find the newest collections of the brand, including eco-friendly clothing items from the beloved "Conscious" collection. Each product in this category is made with minimum 50% more sustainable materials, for example organic cotton and recycled polyester. Recycled cotton is the only material excepted from this rule, from a quality point of view, so it can only make up 20% of a clothing item.
You may find clothes for women, for men and for children and babies in the "Conscious" collection, but also in the other appreciated collections of the H&M brand. We're talking dresses, overalls, pullovers, T-shirts, jeans, hoodies, jackets, overcoats and many more.
Last but not least, at H&M you can also find footwear, underwear, pajamas and many useful and versatile accessories such as caps, bags, scarfs and hats. So, H&M is the right shop for all members of the family, no matter their age, preferences or clothing style.
Whether you're a follower of the casual, smart casual, or office style, here you'll find at least a couple of clothing items to your liking, that will take up a special place in your day to day wardrobe.
Recycle the clothing you no longer wear and H&M will reward you with shopping vouchers!
H&M doesn't only have a wide range of sustainable clothing items, it also encourages its customers to give new life to clothes they're no longer wearing. So, if you have one or several clothes that don't fit your personality anymore or are worn out from wearing, you may bring them to the H&M Supernova Pitesti shop.
For every bag of textile material you get a voucher for 5 RON, which you may then use to buy new clothing pieces. It will be necessary to be registered in the H&M loyalty program in order to benefit from the vouchers you get.
Register to the H&M loyalty program for free!
Starting from June 2020, the H&M customers can freely sign up to the Hello H&M Member loyalty program, which gives them extra benefits for each purchase – whether it's made online or in one of the physical shops of the brand.
Practically, what are the benefits you may enjoy? Here are some of the most attractive ones: for online orders of minimum 130 RON you'll get free standard shipping, you'll also get access in advance to the coolest online promotions and at the physical location, and, on top of that, you enjoy personalized offers and discounts, shopping events, special offers for your birthday and unique access to special collections.
Sign up for the H&M loyalty program and enjoy all these benefits!