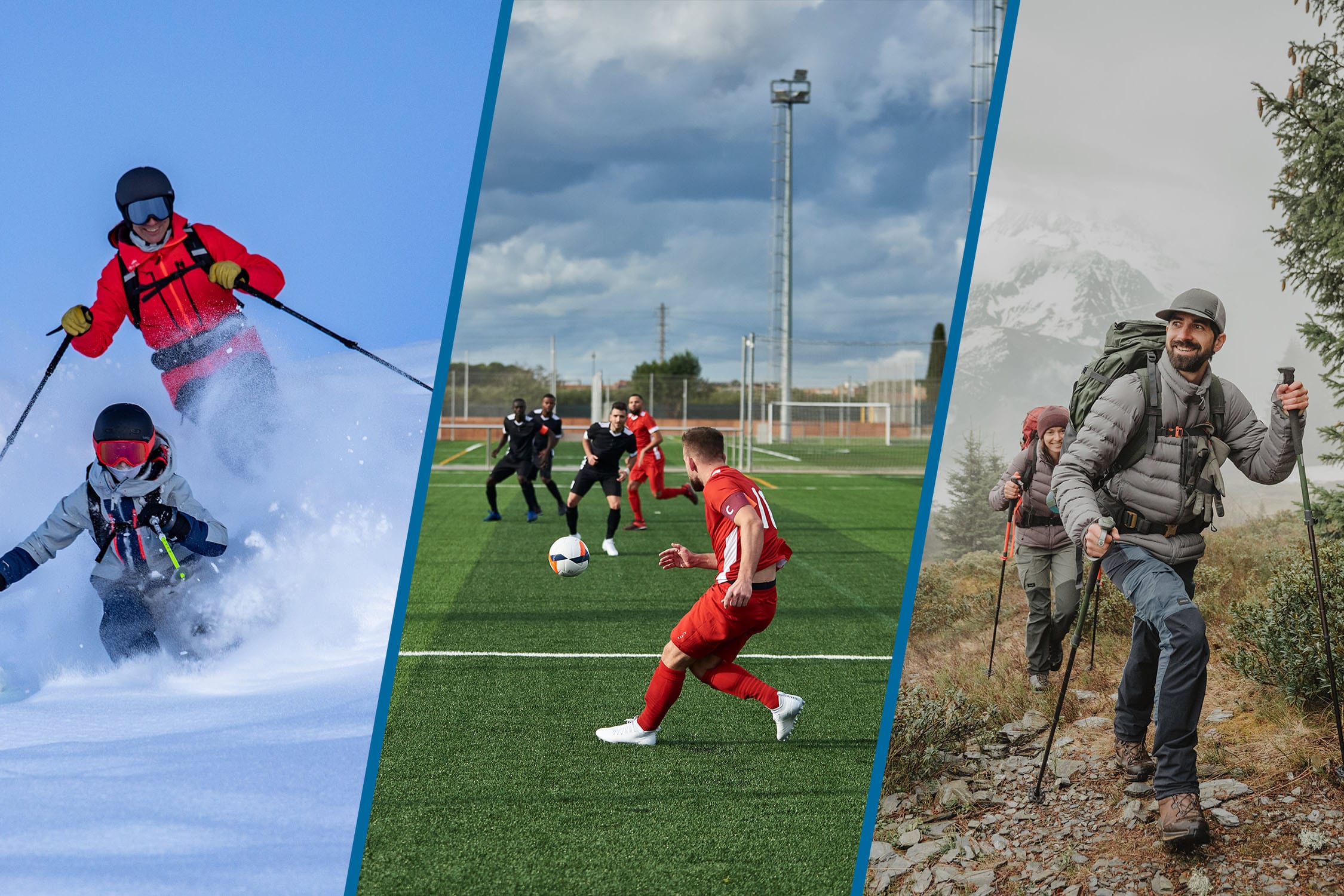 New to sports or an experienced sportsman? Come to Decathlon and discover the perfect equipment for your training!

Decathlon, the brand which aims at making sport accessible to everyone
Since its launch on the French market in 1976, Decathlon aimed at offering people access to high quality sports equipment at affordable prices.
The brand's motto was about transforming sport into an activity accessible to everyone: meaning those who run outside every morning, those who just entered the amazing universe of working out and want to take yoga a couple of times a week, those who regularly go to the gym close to their house, but also those who are passionate about winter sports and don't miss any opportunity to engage in them.
Decathlon, through its mission and activity, encourages people to work out and integrate sports naturally in their lives.
Whether you like to run, to play tennis, to work out in the privacy of your own home or are passionate about any type of physical activity, at Decathlon you'll always find the equipment you require, specifically designed for the type of movement you engage in.
As the Decathlon offer includes equipment for more than 80 types of sports, here you'll surely find the equipment you need in order to benefit from extra safety and comfort while you're working out.
At the Decathlon Supernova Pitesti store you'll find only high quality sporting equipment
Decathlon wants to offer only top products, that customers may use long term, at affordable prices, to sport lovers, but also to those who are just integrating sustained physical activity into their lifestyle. From yoga mats to ski equipment or riding equipment. By the way, the excellent quality to price ratio is one of the most important qualities of the Decathlon brand.
In addition, every sport or sport category has its own special brand created by Decathlon, and the related products are tested in laboratories and on the court, before they are put up for sale.
With these tests, the brand aims at offering customers only quality, safe, strong, comfortable and last, but not least, sustainable products. Decathlon is making sure that they help people engage in physical activity, but also help the planet: among others, the brand uses wrapping only when it's absolutely necessary.
In other words, when you buy a product from Decathlon, you take care of your body, but also your planet!