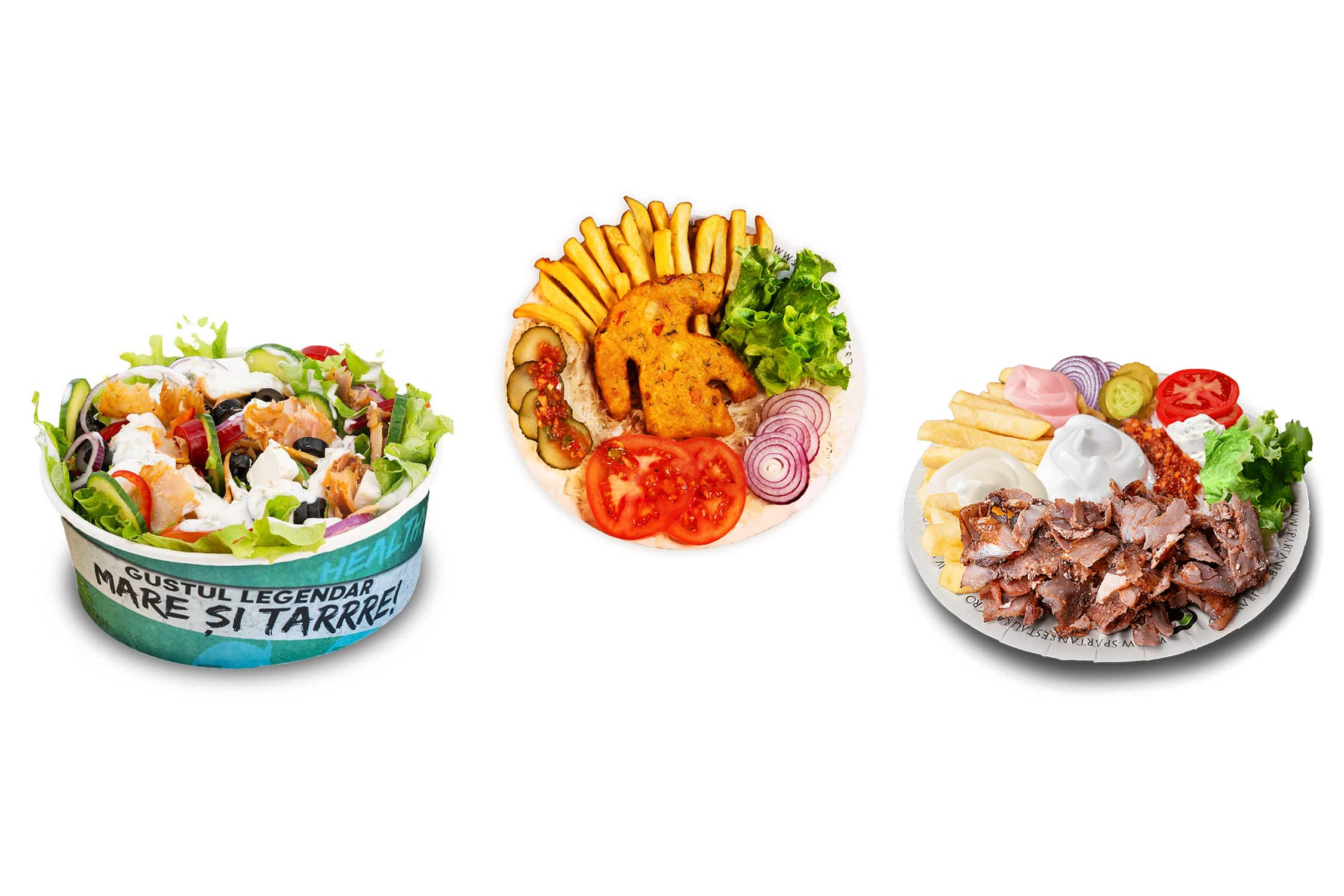 Come to Supernova Pitesti and give yourself a culinary experience of Greek flavors!
Spartan, the brand that proposes a new culinary vision
Even though they are inspired by Greek cuisine, the Spartan dishes are based on a personal reinterpreted method of preparation, and the variety of ingredients that the master chefs highlight contribute to a unique and unmistakable combination of tastes. So, the taste of every Spartan dish is one you simply can't forget. And one you can't find anywhere else.
For example, the Spartan chefs have replaced the classic pita with the pita-bread and pita-tamale, two varieties which stand out thanks to the crunchy taste and are used in preparing the classic gyros, cheese gyros and Leonidas pita, three of the most beloved dishes among customers.
More than that, the gastronomical Spartan universe highlights, apart from the taste of chicken, which is carefully prepared, other types of meat such as lamb or veal.
The secrets of the Spartan kitchen do not end here! Even since your first culinary experience at the Spartan restaurant you'll be surprised by the meat's tenderness. Well, the meat stands out due to its soft texture precisely because it is tenderized in yogurt before being left to marinate.
That is why the meat's taste is perfectly combined with other ingredients, that compliment it better. And that give you a complete and unmistakable culinary experience, which is of course complimented by the famous Spartan sauces. Come to the Supernova Pitesti store and fully enjoy such a culinary experience! There's a great chance you'll want to repeat it in your next shopping session.
Spartan also offers low calorie and carbs options
Fast food restaurants are often associated with foods that are rich in calories and carbs. Spartan aims at modifying this vision and becoming a great option for people who prefer dishes with fewer calories and carbs.
If you are such a person, try the fresh Spartan salad, a dish that is as tasty as it it fresh. This is a low calorie and fats option and thanks to its ingredients it is also perfect for the hot summer days. On top of that, the sauce that gives flavor to the salad is made of natural ingredients such as tomatoes, carrots, celery and red peppers. Come to Spartan and try it!