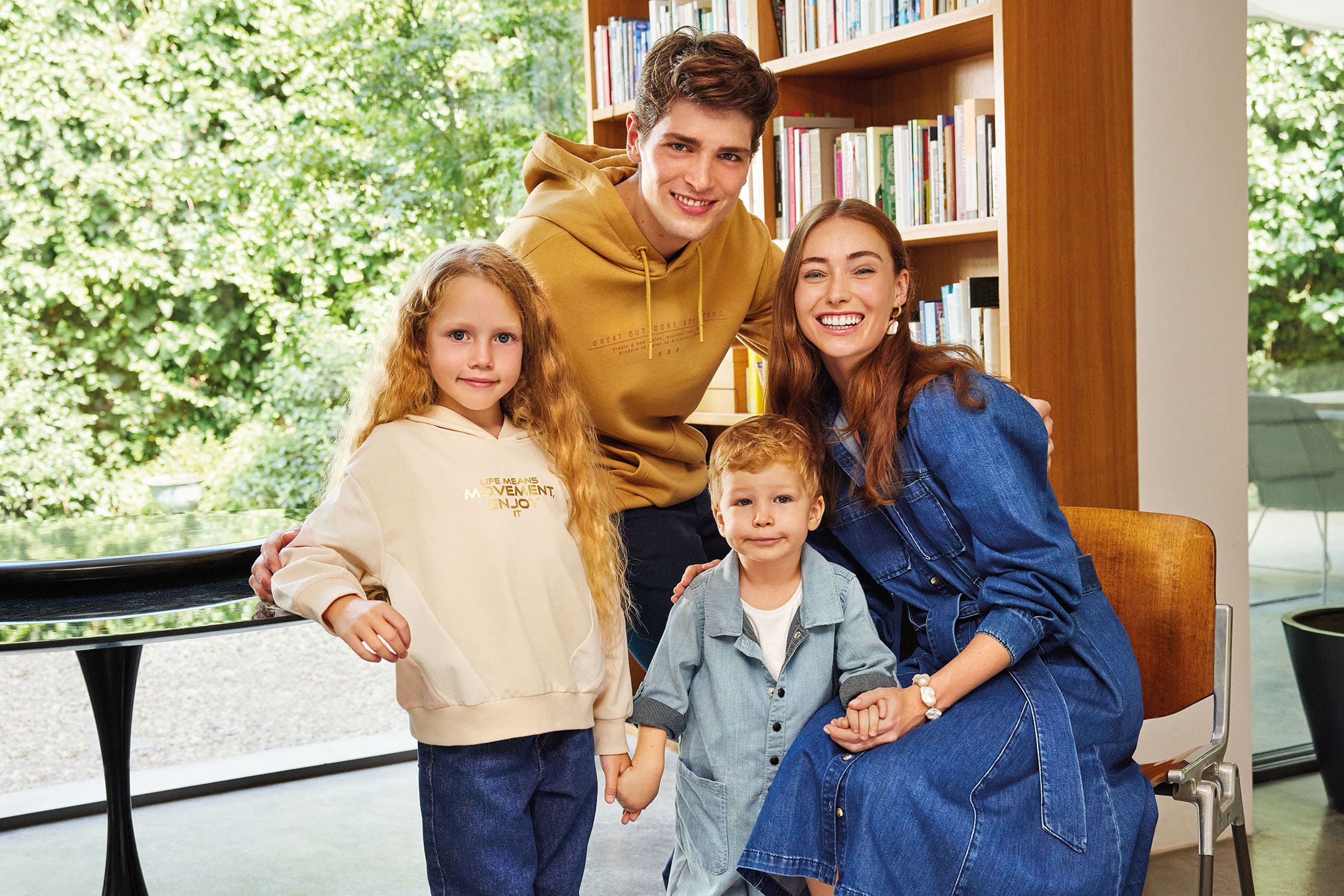 LC Waikiki, the brand which has the mission of helping everybody dress well
LC Waikiki, the fashion shop of the entire family
The LC Waikiki brand aims at offering buyers quality clothing items, at affordable prices. By the way, every launched collection respects the brand's motto: "Everybody deserves to dress well". In other words, everyone, and to be more precise, every member of your family, deserves to enjoy modern clothing and footwear, made from quality materials and at affordable prices.
Among the most used materials for the adults collections, but also for the babies and children collections, is, not surprisingly, cotton. It is easy to care for, very friendly, especially for babies' skin and durable. On top of that, LC Waikiki makes sure to include in its catalogue only clothing items made from quality cotton at discount prices.
LC Waikiki wishes to be, first and foremost, the fashion shop of the entire family. Its catalogue includes clothing items, footwear and accessories for women, men, children and babies.
Versatile, comfortable, and with a trendy design, the LC Waikiki clothing items are easy to insert into day to day outfits, whether we're talking about the child's school attire, your office outfits, walks in the park or those perfect for lazy weekends, when all you wish for is to relax at home, with a good book or a movie.
So, in the LC Waikiki catalogue you'll find from sweaters, cardigans, simple T-shirts or with prints, sweat pants, dresses, jeans to leggings, sports attire, jackets, overcoats, vests and pajamas and many, many more.
Come to LC Waikiki and discover the newest brand collections!
Whether you need a new item in your wardrobe, or you're looking for a nice gift for the little one, at the LC Waikiki Supernova Pitesti shop you'll surely find the product that perfectly fulfills your or your child's needs and preferences. And we have other good news: here you can also find appealing toys for your child!
On top of that, there's a good chance that you'll enjoy promotional prices for clothing, but also for footwear, accessories and toys.
We're waiting for you at the LC Waikiki Supernova Pitesti shop with the newest clothing, footwear and accessories collections!