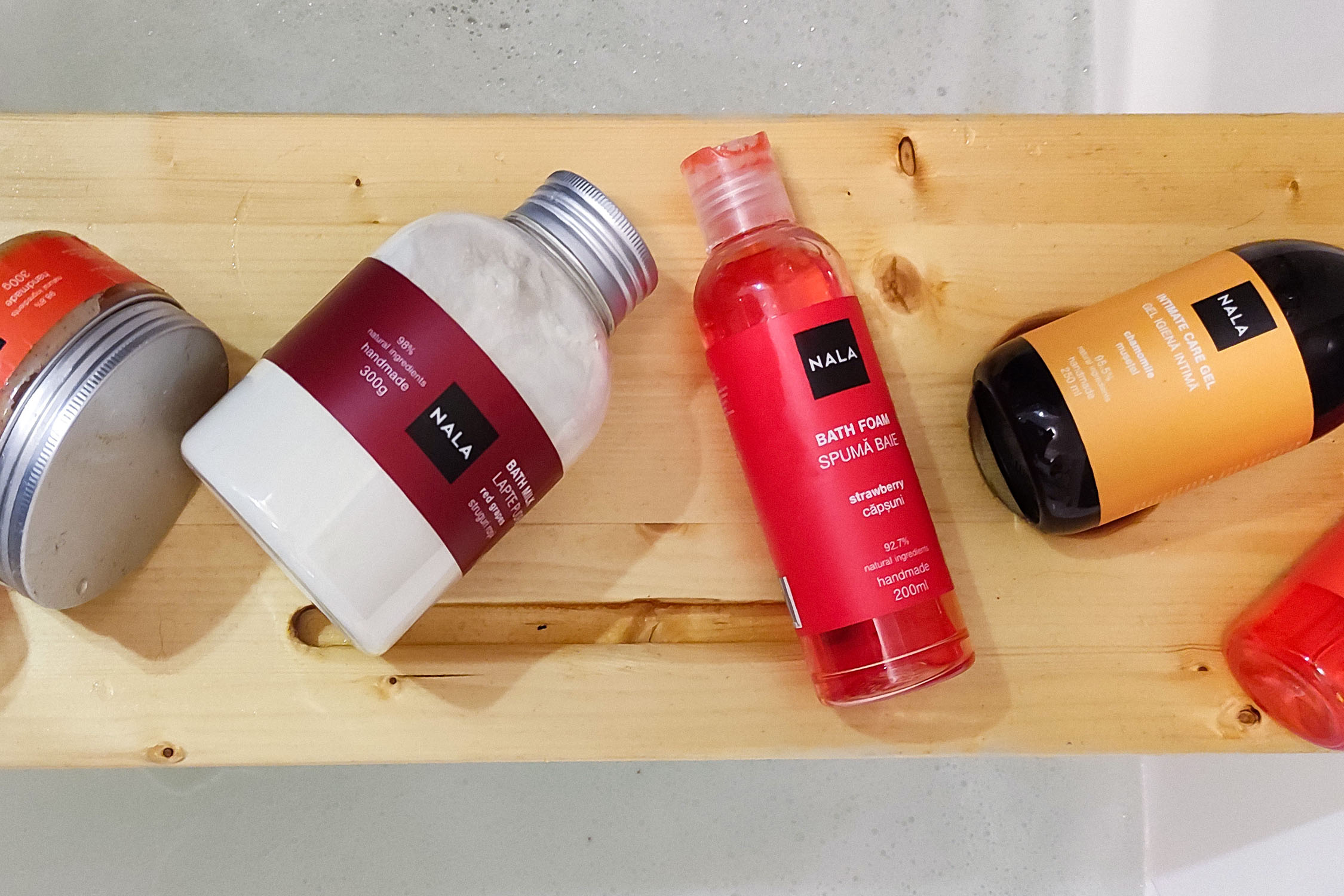 Products made from 90% natural ingredients, perfect for the health and beauty of your body
Take care of your body everyday with the help of natural and vegetarian Nala products!
Your body, skin and hair care routine is essential for your health and even for your wellbeing. That is why it's important that your routine includes products made from carefully chosen ingredients adapted to your needs.
The Dutch brand Nala comes to your aid with a varied range of such care products. These are made from 90% natural ingredients and do not contain parabens, so they are good for your health. More than that, the Nala products are not tested on animals, so you can confidently use them if you are accustomed to only buying cruelty-free cosmetics.
Discover the Nala range of products for body, skin and hair care!
From fruity shower gels, to body creams, sun protection products, bath oils and hydrating bath salts, the range of products dedicated to body care offers so many options that it's impossible not to find at least one that you want to try and that could become one of your favorites, even from its first use. What do you say about an orange and almonds shower gel or about a lavender bath salt that will help you fully relax after a busy day or during a lazy weekend?
Come to Supernova Pitesti and discover the collection of Nala body products and choose the ones that suit you best, according to your needs, preferences and the mood you're wishing for! Sometimes you may wish to take a bath with a coffee flavored salt bath, other times you might fancy a coconut salt bath.
The hair care products range is also very varied. Here you can find from antidandruff shampoos, to products that will give you back your hair's shine and volume. It's important to be aware of your needs and choose the Nala products adapted to them. If you have any doubts, don't worry: the staff is ready to help you with the information you require.
As skin care is an extremely important stage in your daily routine, Nala has an entire collection of products adapted to different needs: good for combination or oily skin, or for mature skin and so on.
Whether we're talking about body, skin or hair care products, all the Nala products have a good quality to price ratio. Now it's very simple to take care of your skin's health and beauty as you deserve and need. Come to Supernova Pitesti and find the perfect Nala products for you!