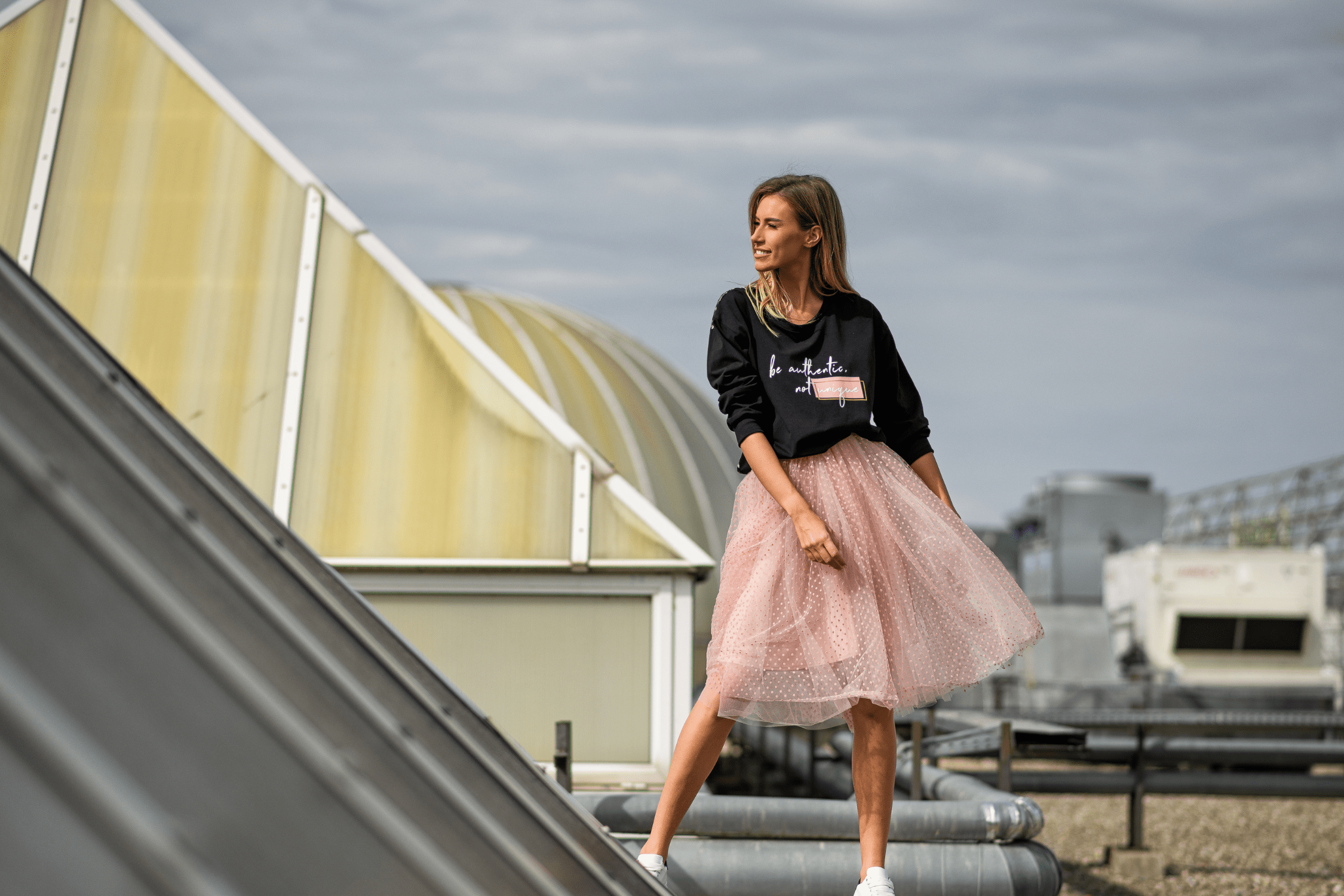 Ribbon, the fashion brand where you'll always find high quality clothing items with an original design
Ribbon is more than a fashion brand
Ribbon is a world in itself. A world loved by those who search for clothing items with a spectacular design, clothes that can help them create unconventional, original, hard to miss outfits. A world loved by those for whom quality is an essential criteria when choosing any clothing item. By the way, every Ribbon clothing piece fulfills the highest quality standards in what pertains to cuts, but also used materials.
Ribbon is the fashion brand loved by casual, unconventional, sport or elegant style followers, as its catalogue also includes clothing items for special occasions. The "Ribbon Exclusive" collection includes elegant clothing items for women: short, medium or long dresses, that can be worn to fancy day or evening events.
So, Ribbon aims at offering quality, diversity and last, but not least, atypical clothes that you can't find anywhere else. Clothes that will catch your eye since your first visit at Supernova Pitesti, clothes that you'll fall in love with as soon as you try them on. Clothes that you'll wear with pleasure for a long time because, properly cared for, they will pass the test of time with flying colors.
When you buy a clothing item from the Ribbon concept store you're actually investing in a clothing piece that will fill a special place in your wardrobe, whether it's a set (hoodie and casual pants), a T-shirt for women or men, a boho jacket or a pair of relaxed fit pants.
Come to Ribbon and build the wardrobe you've always been dreaming of!
Are you attracted by novel clothing items? Do you like it when clothes you're wearing stand out thanks to atypical little details or thanks to spectacular cuts?
If the answer is positive, then it's time you paid a visit to the Ribbon Supernova Pitesti concept store, the place where you'll find those pieces that will help you build the wardrobe you've always been dreaming of: special pieces made of quality materials and extremely pleasant to touch, which keep their properties regardless of the passage of time and that you can easily combine, depending on your tastes and mood at the moment.
We're waiting for you in the Ribbon Supernova Pitesti store for a shopping session! Here, you'll benefit from help and necessary information from the concept store's staff, a staff that is attentive to the needs of every customer and is ready to offer personalized recommendations