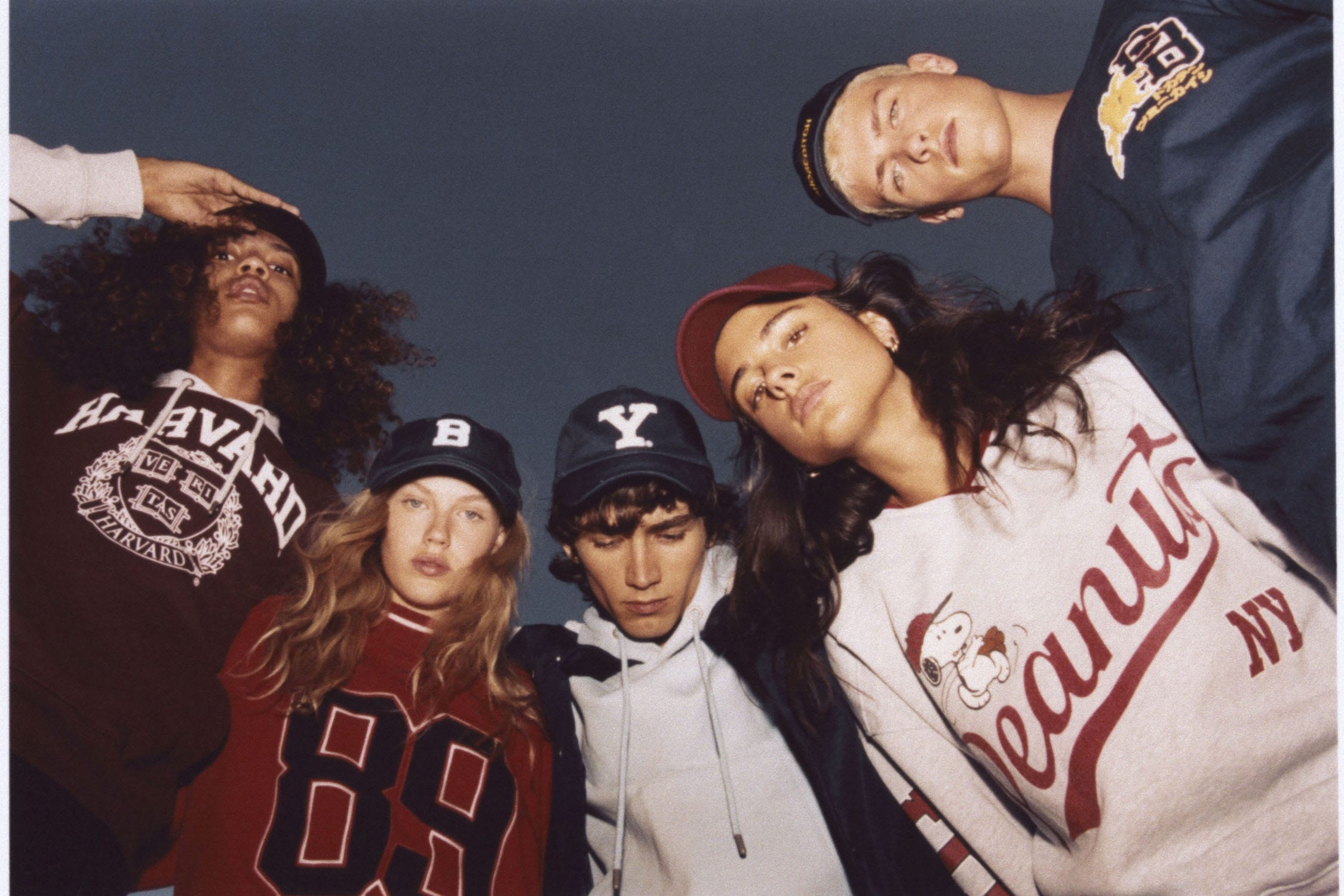 Trendy design, relaxed style, complete comfort, only at Pull&Bear
Pull&Bear, the fashion brand that guides itself according to the latest international trends
A company that is part of the Inditex group, which also includes Zara, Massimo Dutti, Bershka, Stradivarius, Oysho, Zara Home and Uterqüe, Pull&Bear guides itself after the most recent international trends when building every new collection. And it reinterprets them in new ways, according to urban influences, so that it may bring forth to young fashion lovers clothing items that are comfortable, relaxed and that help them express their own style.
By the way, Pull&Bear has always been interested by the clothing needs and preferences of young people, needs and preferences that are continually changing. So, every collection is an answer to their needs and whishes. Every Pull&Bear clothing item is the perfect combination between complete comfort – given by the relaxed cut and skin friendly material – and fashion trends.
More than this, every collection of the brand is addressed to the unconventional, young people or those with young souls, those who understand style does not have an age.
Pull&Bear brings forth two different lines, both for women and men: one line is addressed to teenagers looking for hoodies, T-shirts, jeans, sneakers and other accessories in which they can feel relaxed; and a line for the adult public, who grew up with the brand and wishes for a wardrobe that is appropriate for the office, day or evening events.
Complete comfort is still a constant for both lines of the brand. Yes, there are evening dresses which are equally comfortable and elegant. It matters that you find them! And at Pull&Bear you can find a lot of such clothing items: from dresses to overcoats, skirts, elegant pants or slacks.
Even more, the Pull&Bear clothing collection is made complete by the footwear, accessory and perfume collections.
Come to the Pull&Bear Supernova Pitesti shop and discover the eco-friendly collection!
The Inditex group is interested in offering customers access to clothing items made in the most environmentally friendly ways. The Pull&Bear brand is no exception, as such it has an entire collection named "Join life", in which you can find clothing items made with even more respect to nature.
The "Join life" collection includes, among others, clothes from recycled polyester, in which fabrication process, the water, energy and natural resources consumption was reduced. "Join life" already includes a lot of clothing items from which you can choose your favorites, and Pull&Bear aims at extending it continuously. Contribute to a fashion that is more and more sustainable by choosing the clothing items in the "Join life" collection!