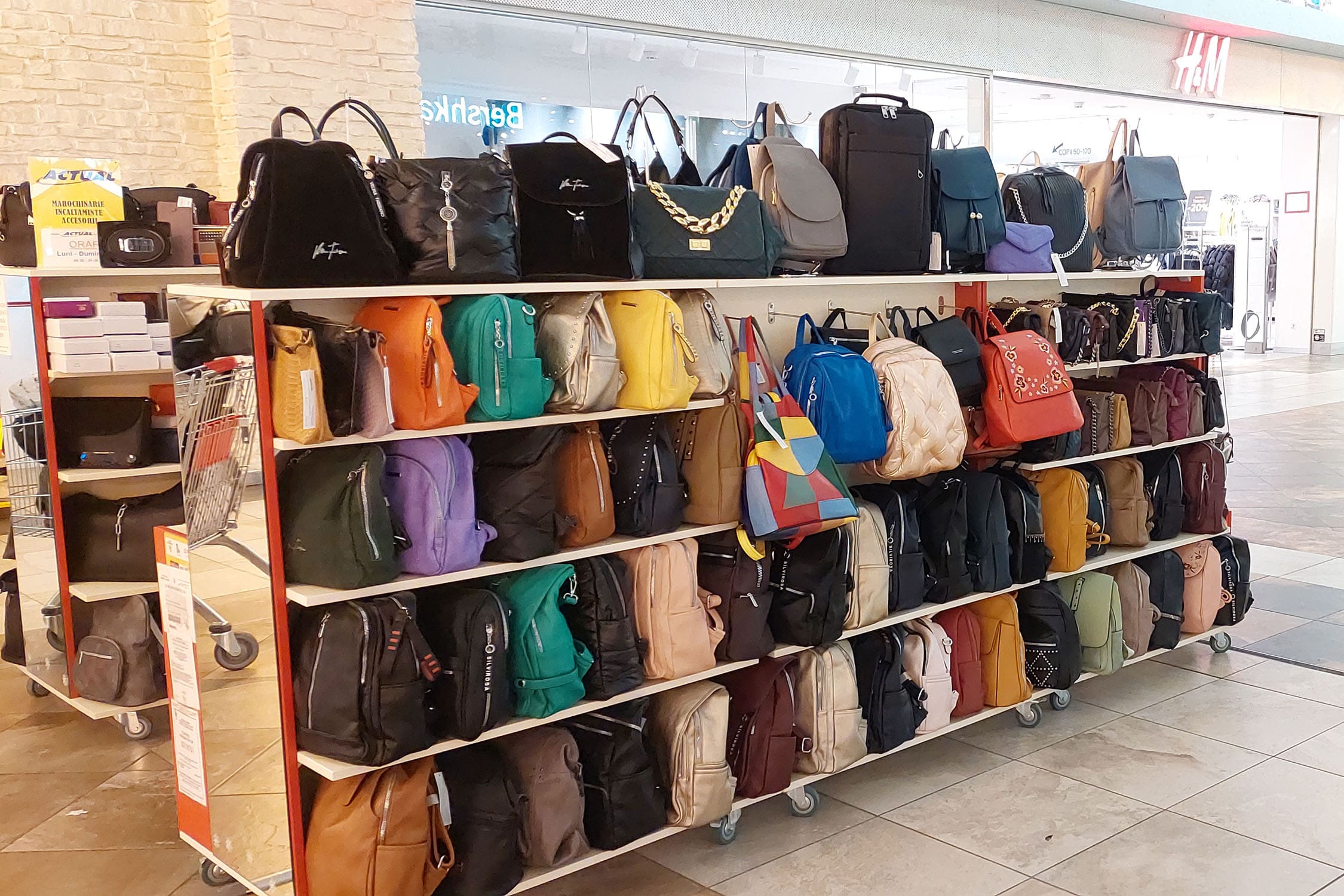 Timeless leather items, made with love and respect in Romania
The story of the Romanian brand Actual
Actual is a Romanian brand active on the market since 1991, when it aimed at offering customers access to a varied range of timeless leather items.
The Actual brand is based on the premise that some models of bags, backpacks and wallets will never go out of fashion. Every Actual item is made with care and respect for every customer who will enjoy it, and that is why it passes the test of time with flying colors.
As such, for more than thirty years, the Romanian brand born in Pitesti brings forth only superior quality products, available in different models, colors, materials and textures.
Since the first visit you will be surprised by the variety of models and you'll surely find at least one item to your liking, an item that matches your clothing and life style.
If it's hard for you to decide on a model, don't worry: the staff is ready to offer the information you require, so that it will be much easier to decide what item would suit you better. At the same time, they can offer advice and recommendations for proper care of the chosen products, so that you can prolong their lifespan and enjoy your favorite accessories long-term.
At Actual Supernova Pitesti you'll find quality items at affordable prices
The Actual brand wishes to offer customers items with a great quality to price ratio. So, you have the opportunity to buy items made with love and the proper respect for the needs of each customer, at special prices.
We're waiting for you at Supernova Pitesti to discover the newest brand collections and choose your favorite accessories!